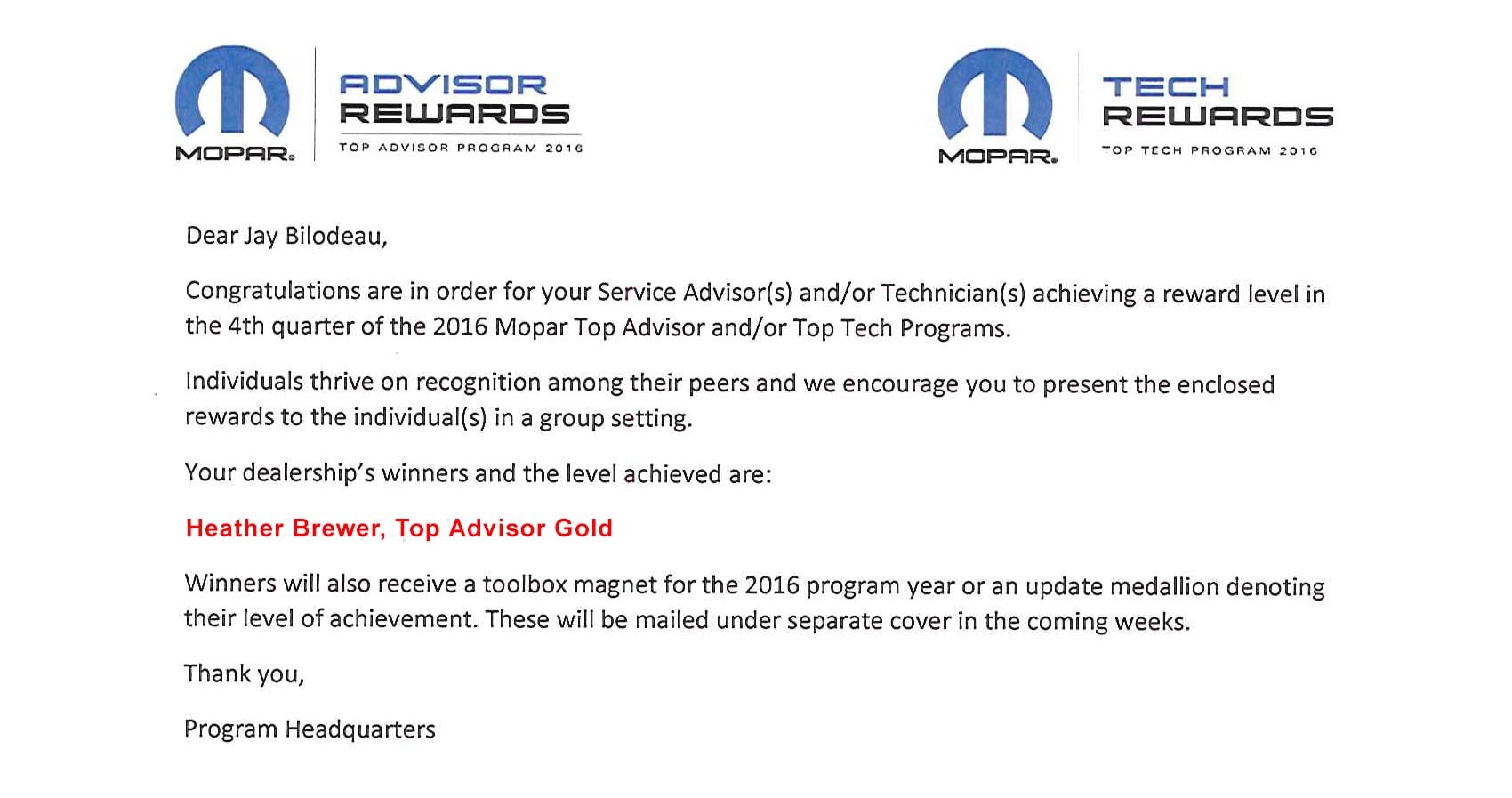 Congratulations on your reward and achievement! We are proud that you are part of our team here and our customers have benefited greatly from your exceptional customer service!
                                                                                                                  Randall C. Miller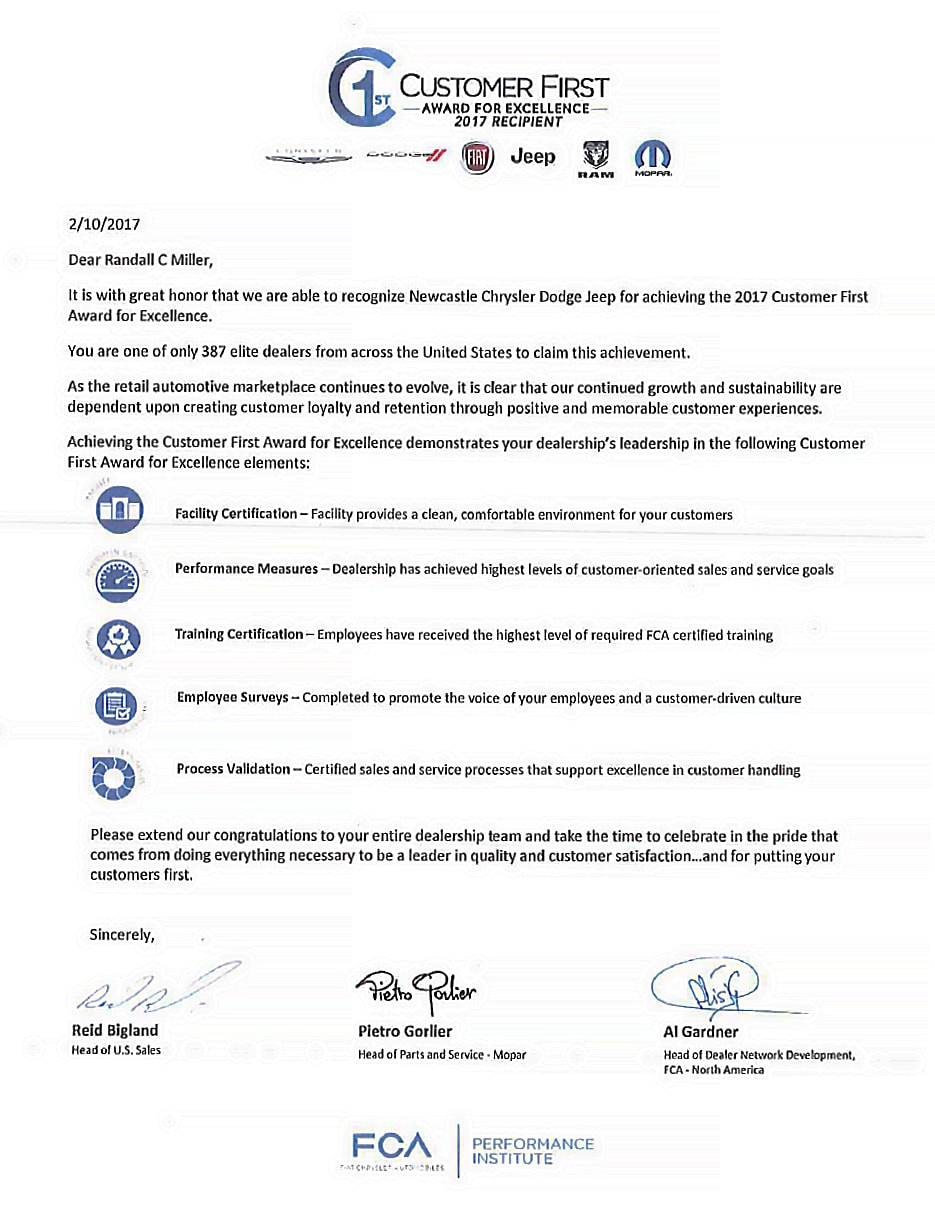 Being one of only 300 Dealerships in the country out of over 3000 Dealership to earn this award is a true testament to the amazing coworkers that have made this possible! Thank you to each one of them and thank you to all our customers/friends who inspire us every day with your support and friendship.Looking forward to many more years of making a difference! Again,thank you to everyone!
                                                                                                             Randall C. Miller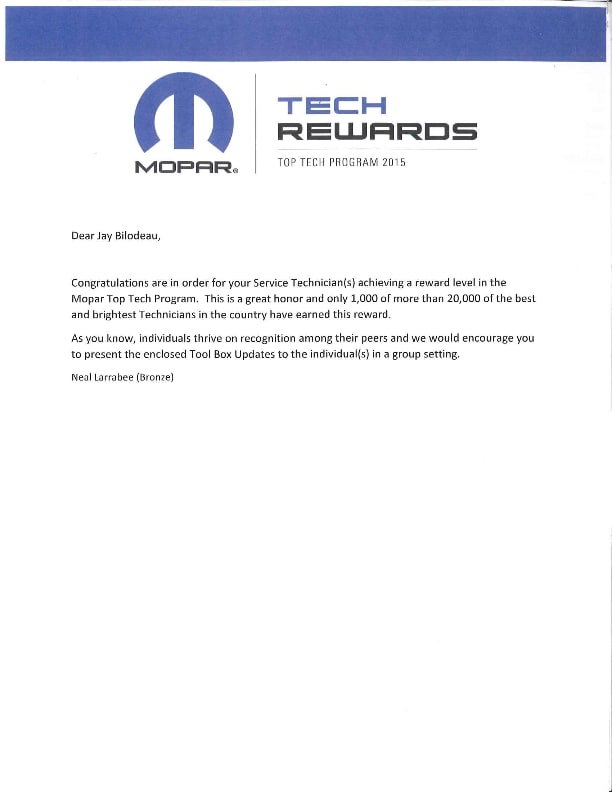 Thank you Neal for your dedication to being the best! This is such an honor for you! Your co-workers here at the Dealership congratulate you for this Amazing Accomplishment!
                                                                                                                  Randall C. Miller